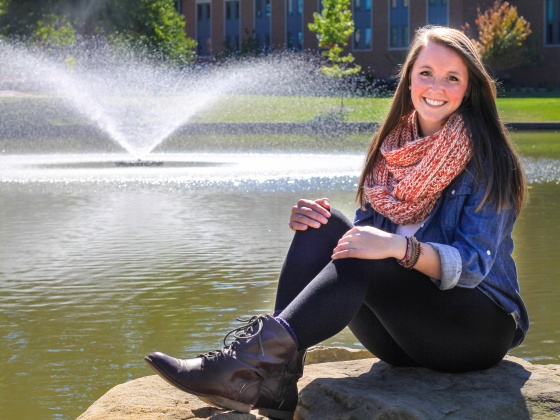 About this campaign
It has been my dream to study abroad since high school and the time has finally come! I want to study abroad in San Sebastián, Spain this spring. Please help this dream of mine come true!

As an incentive to help me with my trip, I will be offering rewards to those funders who donate a certain amount! Once a level is reached, you will receive that gift and also the incentives from the lower levels. This applies to all who donate non-anonymously. Thanks again and happy funding!

$20 - You'll receive a personal thank you email from me and be listed as a funder of my trip on my blog (which I will be updating while abroad.)
$50 - I'll send you a postcard from the city I will soon be calling my second home - San Sebastian!
$100 - You'll receive a photo project from my travels and adventures while abroad.
$250 - Let's meet up for coffee when I get back so I can tell you all about my experience!

Ever since I first visited New York City on a field trip with my class in eighth grade, I knew that I wanted to travel. As juvenile as it may seem, it was that trip that made me realize how little I knew about the world around me and all it has to offer. I come from a small town in Ohio, where it's considered a day trip to go shopping at the nearest mall, which is thirty minutes away. I love the quaintness my town has to offer me, but I am seeking more. I have since traveled back to New York City several times, and to many other states in the US, sometimes to visit family and friends, other times just to fulfill my sense of adventure. I have yet to set foot outside of the US, but I am certain that once I do, I will love it.

Studying abroad in Spain would enrich my life in more ways than I can count. First and foremost, I would be gaining experience that I could never attain while living in the United States.Traveling to a country where the language you've known all your life is no longer the primary form of communication is a task in itself. Not to mention, making this move with people you have never met before your plane ride over the Atlantic attributes to the intimidation. I have been attempting to learn Spanish for four semesters and for some reason, it just will not click with me. Therefore, I believe the best way to change this is to completely immerse myself. With this plunge into Spanish culture, I will not only be forced to learn the language, but also to adapt to the Spanish way of life -- something that I am completely convinced I will be able to do.

I am also looking forward to the personal transformation that I, myself, will make while overseas. I will have a "once in a lifetime" experience that will help to shape me into a more well-rounded individual capable of adapting, relating and problem-solving like never before. Overall, studying abroad in San Sebastián, Spain would change my life forever, for the better, and I am very much looking forward to this opportunity. So please, help make this dream a reality for me!

A little bit more about me: I was born and raised in Alliance, Ohio -- home of the state flower, the carnation. I have an amazing, loving and extremely supporting family -- Here's a picture of us from Christmas, (laughing at the most recent addition to our family - our chocolate lab, Hershey.) I am a junior at the University of Mount Union, located in Alliance, Ohio, studying Marketing and Spanish. I am a member of the Women's soccer team, go Raiders! I work at the Alliance Country Club as a waitress, at the fitness center and in the Marketing Office at the University of Mount Union. Some hobbies I enjoy are photography, crafting, blogging, volunteering, reading and all things involving technology! If you still want to know more about me, you can find my bio and a list of my social networks here.

A little bit more about my program: I would depart for San Sebastian, Spain on January 7th, 2014. From here, I would spend five days touring and learning about the capital of Spain - Madrid. Once finally arriving in San Sebastian, I would go through a two-day orientation. After this I would finally be able to move in with my host family, which is where I will be staying for the next four months. While in Spain, I plan on taking 4 language courses, a cooking class and a surfing class! There are some group field trips to attend in Gernika, Burgos and Atapuerca. I also want to find some time to visit Norway, Ireland, France and Italy. I am so excited for this once-in-a-lifetime adventure to begin and will probably be a little sad when I fly home at the end of May.
Campaign Started
September 18, 2013 UTC -6 hours
Campaign Ends
January 06, 2014 UTC -6 hours
Travel Destinations
Various Locations, Multiple Countries
Program
University Studies Abroad Consortium
Travel Highlights
For 30 years, USAC has provided university students with affordable, valuable study abroad programs and contributed to the internationalization of universities in the US and abroad; we currently have 41 program locations in 26 countries with many locations unique for study abroad. Students from any university are welcome to participate; students from more than 700 universities around the world have studied on USAC programs over its thirty-year history.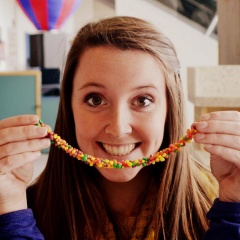 Alliance, Ohio, United States
Joined 217 days ago
Campaign Expenses
Accommodation

$ 3,500

Books/ Text and Study Materials

$ 150

Special Courses/ Language...

$ 450

Local Travel Expenses

$ 150

Meals

$ 750

Essential Daily Living Expenses

$ 500

Goal Amount

$ 5,500